This one hour video is our introduction and exploration of how we can support and aid each other in chaotic and challenging times. This is a private, invite only group, and introduces people and ideas for going forward as "Pioneers of Presence" in our world and communities as they exist right now!
All of Us – Sunday Nov. 1st, 2020: https://www.youtube.com/watch?v=JqSQFv9U8uQ
---
Desda Zuckerman, Jen Roopenian and I (Francis Rico) were talking about the distress and reactivity that people in our communities are expressing, along with a greatly increasing embrace of conspiracy theories to explain current events.
We realized that at it's core, people need a sense of coherence – of hope – of "purpose." And instead of railing at the insanity of these challenging times, we realized that the leadership responsibility to become creative, resourceful and responsive in this crisis was up to us!
So we're bringing this proposal to you – to participate in shaping. At this point there is no organized plan – just a recognition that leadership is our shared responsibility.
We invite you to join US in stepping up in a positive way – so together we can bring hope to our communities and action that will transcend politics, dogma, and limiting beliefs.
We're extending the hand of friendship to you because we recognize that we share values and a vision of a healthier world.
As leaders of spiritual, intentional and transformational communities, our fellowship is essential to mobilizing an alternative to the current climate of negativity and despair.
We're proposing that we co-create a conscious community to raise awareness of our shared responsibility to care for all of life with kindness and compassion.
Let's begin by encouraging and supporting each other.
We invite you to join us for a collective conversation on Sunday November 1st at 11:00am PST, to talk about ways we can do this together.
Please get back to me if you are interested in contributing your wisdom and insights. francis@shamanzone.com
It's about All of US coming together to figure out how we can bring healing and positive outcomes to our communities, our country, and our world.
This is it!
Scroll down for Photo/Bio Gallery
All of Us – bio's and photos – let's get acquainted!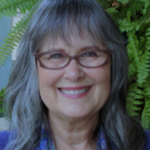 Desda Zuckerman is the author of Your Sacred Anatomy: An Owner's Guide to the Human Energy Structure. She is a healer, teacher, speaker and ordained minister. Rev. Zuckerman has honed her clairvoyant intuitive gift over a lifetime spent deciphering and mapping the swirling streams and shapes of subtle energy she sees and senses around everything from people to planets.
Desda's research has revealed that your Sacred Anatomy is a highly organized and intelligent subtle structure of light and sound incorporating your physical body at its center. This subtle and material structure is your personal connection to infinite Divine consciousness and it is waiting for you to call on and use for a happier and healthier life.
Desda Zuckerman is the creator of Sacred Anatomy Energy Medicine and the founder of Sacred Anatomy Academy, an online subtle energy school.
Visit: yoursacredanatomy.com • Contact: info@yoursacredanatomy.com
---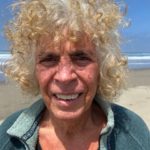 Francis Rico apprenticed with his grandfather, Pedro Angel Fernandez – a Maketo Shaman. From this early start, his life has followed the pathways of indigenous wisdom traditions. Francis works with young people, spiritual seekers, as well as shamanic practitioners. He teaches and practices in the San Francisco North Bay Area. The Covid crisis has expanded his Zoom Video outreach, and he recently took 138 people on a Virtual Journey to Teotihuacan, Mexico. He's the author of the foundational shamanic classic A Shaman's Guide to Deep Beauty and of Becoming Feral being released in March of 2021.
Visit www.shamanzone.com and contact Francis at francis@shamanzone.com
---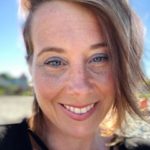 Jen Roopenian is a psychic medium, Reiki master and intuitive life coach who is fiercely passionate about helping Empath women step out of fear and into soul alignment. When she's not working with her beautiful clients or contemplating ways to raise the world's consciousness, she is soaking in the vibes of beach life, being silly on TikTok and spending time with her family.
---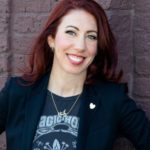 Emily Griffin is a multidimensional producer with roots in broadcasting, publishing & DJing. She's led global creative teams in technology & entertainment for over 20 years, bringing her unmatched energy and empathetic approach to partnering with revolutionary businesses. Emily's consultancy offers leadership development, culture strategy and experiential design. www.EmilyGriffin.co
---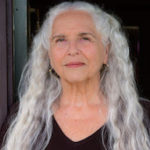 Madeline Wade is a certified Master Somatic Coach and lifelong learner. She began her work 22 years ago and believes that to open the door to change in our lives, the body must become our advocate. She supports this process through her Wisdom Bodywork. Using somatics, ceremony and nature she guides those who are willing to build a body that moves toward life and does what is meaningful for themselves and the planet. She sits on two councils as an elder and Grandmother.
Visit: www.madelinewade.com • Contact: madelinewade@comcast.net
---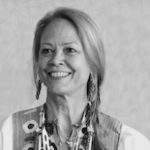 Robin White Star teaches and has a shamanic healing practice through the Flower Eagle Medicine Lodge in her home in Winston-Salem, NC, since 2001. Her book, "Calling from the Heart — an Invitation to Your Soul Companion" was published in 2017.
---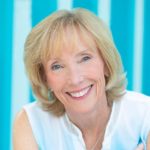 Lisa Barnett is the Int'l Bestselling Author of "From Questioning to Knowing – 73 Prayers to Transform Your Life" and "The Infinite Wisdom of the Akashic Records". She is also the Founder of Akashic Knowing School of Wisdom where she specializes in teaching you to access personal Soul wisdom and guidance to transform your life, working directly with your soul's plan and support of the Akashic Record Keepers.
Lisa offers Akashic reading and healing sessions to clear old soul contracts, release karma, and vows– helping individuals align with their soul's path.
---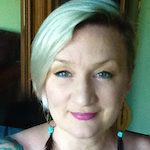 Anna Dorian has been teaching shamanism and reiki in San Francisco for 16 years, in service to helping folks learn to live a magical life. Before that, she used her biology degree to teach 20,000 children in elementary schools about living respectfully on the earth as an environmental educator. Currently, she's channeling an entire new healing practice to meet our times, The Wild Loving Divine, with emphasis on circling and building kind humans. You'll probably find her quilting, consulting the oracle, or out walking in the woods. Joy to you!
www.vibrantreiki.com • anna@vibrantreiki.com
---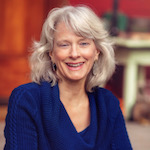 Abby Leach is a licensed mental health counselor with a shamanic perspective. She has been working with clients since 1995 and is in private practice living in Olympia WA. She is a lifelong work-in-progress and committed to her own growth. Her interest in shamanism and indigenous spiritual traditions grew out of her love of nature. The mountains, trees and rivers are the places where she experiences bliss.
Visit: AbbyLeach.com and contact Abby at Abby@AbbyLeach.com
---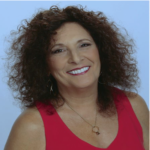 Aimee Bernstein, President of Open Mind Adventures, is a change accelerator and psychotherapist with 40 years of experience. She specializes in breakthrough coaching, collaborative teams and cultures, personal development, and mindfulness-in-action training. Her methodology liberates people from limited mindsets, behaviors and energy habits, enabling them to take exponential leaps in their professional and personal development.
Aimee is a thought leader and keynote speaker in the area of stress reduction. Her book, Stress Less Achieve More: Simple Ways to Turn Pressure into a Positive Force in Your Life (Harper Collins) guides busy leaders and their teams in using pressure– the energy of change– to develop self-mastery, powerful partnerships, well-being, and high performance while raising consciousness. This mindfulness-in-action approach is a blend of the energy principles and practices of aikido, psychology, and meditation. Aimee has brought her mindfulness-in-action training to leaders in such companies as Chanel USA, Colgate Palmolive Company, MasterCard, and Novartis Latin America.
Stress Less Achieve More is available in English, Arabic and Mandarin.
Aimee can be reached at Aimee@Openmindadventures.com • Openmindadventures.com • stresslessachievemore.com
---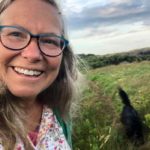 Colleen Delight Walsh-Bouman is living a soul led life and encouraging and supporting others bringing forth their wholeness and soul purpose. She knows in a deep soul level that all is connected being a Parallel Soul and choosing to truly be love in this lifetime and deliver this message. She does Soul Family Readings, Soul Clearings, Home & Property Clearings, and Animal Communication with the help of legions of guides. Heaven is on Earth. 
Email: loveandbeblossoming@gmail.com
---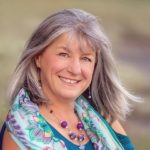 Barbara Novak is a Transformational Life Coach, Ordained Minister and Teacher/Facilitator. Recognizing both the ineffable and one's personal authority, she brings love, healing, integration, transformation and renewal to the present moment; providing each person she connects with a freer, more powerful connection with self, and clear forward momentum in their current aspirations and endeavors. Wherever she goes you'll find Barbara, enchanted by the natural beauty surrounding her, captivating taking photos!
---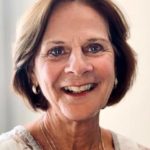 Elizabeth (Beth) Cosmos, International author, teacher and practitioner of more then 30 years with the energy healing method of  Ama-Deus.  Beth is the author of Ama-Deus Healing with the Sacred Energies of the Universe and the award-winning series of conscious books for children called The Adventures of Energy Annie.  
Visit: ama-deus-international.com Contact: elizabethcosmos@sbcglobal.net
---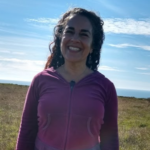 Jasmine Shanti David: Holistic researcher, wellness explorer, self-experimenter and synthesizer.  Bringing together the "greatest hits" of personal transformation in one place.  I gravitate toward what is simple, effective, and accessible to many, and share what I have discovered with joy and humor.
I am in the process of co-creating a pendulum dowsing course to help people connect more deeply with clear guidance. I serve on the board of Peacetown, a nonprofit organization whose mission is to promote and encourage peace in the individual, the community and the world.
Certified in Aromatherapy, Feng Shui, Reiki, and more.  Currently offering Reiki sessions.  I live in Northern California where we are blessed with abundant natural beauty.  My interests include being in nature, eating yummy food, making healthy desserts, enjoying music, singing, dancing, comedy, and traveling to beautiful natural and sacred sites.
jasminesdavid@gmail.com – 415-317-2968
---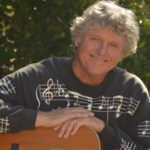 Jim Corbett: I am a happy and creative Being dedicated to building community and bringing peace, love and joy to the world through music. As Mr. Music I was an itinerant music teacher for the elementary school children. I have also been a working musician for over 40 years, have produced seven albums, and performed on stages around the world. I founded Sebastopol's Love Choir – inviting everyone to come and sing in a community choir based on celebrating love with music. I am also one of the creators of Peacetown and the Peacetown Summer Concert Series. I have three grown daughters and a couple of fine grandsons. Life is Good. 
mrmusicfoundation.org  • www.peacetown.org
---
Shelley Tatelbaum is the Founder and Director for the Center for Grief, Loss and Life Transition In Poughkeepsie New York. She is a certified grief therapist for over 30 years and is also a mindfulness-based stress reduction program facilitator under the direction of Jon Kabat-Zinn. She has also studied with Don Miguel Ruiz as a certified Four Agreements teacher as well as leading her own spiritual journeys to Teotihuacan Mexico and other sacred places.   She has studied with many shamanic teachers from Peru, Australia, California  and Arizona and has combined and integrated these practices in her counseling practice  She uses her open hearted approach to assist people to raise their awareness and lower stress so that they  can live heaven here on earth. Shelleytatelbaum.com
---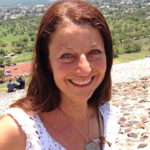 Antonia Greene, M.Ed. LMHC, Is a psychotherapist, shamanist and group facilitator. Having studied psychology and shamanism from both academic and practical perspectives, she works with clients attempting to illicit self love, compassion, and self- awareness. She is the founder of the Women's Spiral Medicine Wheel, and facilitates shamanic ceremonies, healing and psychotherapy for groups and individuals. She has traveled and worked with shamans in Mexico, Colombia, Hawaii and the US. She lives on Vashon Island, Wa.  antoniagreene.com
---