We're gathered here in a celebration of diverse backgrounds,
skills, offerings and special gifts!
These are the people that know and share the
fluid feral state that we enjoy living in!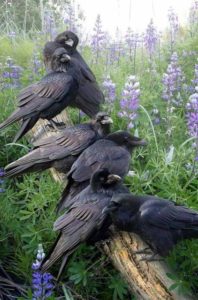 ---
Meet our Community: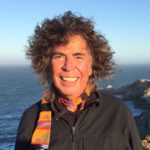 Musician, feral shaman, and author Francis Rico Hayhurst combines ancient and modern wisdom with a irrepressible advocacy for having fun and enjoying life – assisting clients, students and fellow adventurers in awakening to the gift of their lives.
"The beauty of wild creation, both within us and surrounding us, helps us heal, and brings happiness and real magic into our lives – we can become joyful and free!"
His book, A Shaman's Guide To Deep Beauty, shares stories and lessons from a lifetime of dedication to the shamanic pathways and teachers of indigenous wisdom traditions – including his gratitude for the gifts of the Toltec legacy and the mysterious beauty of Teotihuacan.
As a guide to the world's sacred sites, Francis brings insight, humor, and music along on every journey, opening the doorways of perception to opportunities for transformation and connection to the radiant essence of revelation to occur.
His home lies in Northern California, where he shares the beauty of the wild coastal mesas, cliffs, and ocean in support of his shamanic teaching, healing, and counseling practices. Contact Francis at francis@shamanzone.com
---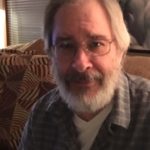 Rakesh is a Certified Heartmath Add Heart Facilitator and Personal Resilience Coach. His life has followed the dual paths of Technology and Spirituality, with 40 years of pro tech experience, an academic background in Culture and Technology, and spiritual experiences ranging from a "1st Century" Christian commune, 29 years as a neo-sannyasin of Osho, and Applying Shamanism with Francis Rico.
---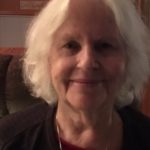 Nisa: I was raised in Southern California and following high school I entered a catholic convent where I spent three years learning about the beauty of silence and nature. Later I lived in an Osho commune for three years where I tasted the delight of laughter. At this point in my life I moved from a black and white mindset to an appreciation of paradox and having much fun recognizing the absurdities in life.
From that time on I explored other avenues in philosophy and spirituality and cultivated many lessons from being in the presence of such people as Karunamayi, Osho, Eckhart Tolle, Llama Kunga and Francis Rico. Other than their words of wisdom simply being in their presence was enough for me to feel the oneness of life and the value of deference for the present moment of awareness.
Over the years I have spent my time teaching children and adults. I loved this career along with mentoring young people to follow their dreams. I have always had a strong interest in the essence of creativity. Here and there I have written a poem or two. During the last couple of years as a member of an Applying Shamanism class with Francis Rico, poetry began flowing from me. It continues to fill my heart.
I feel an abundant gratitude for my parents who did their best, for my two brothers and two sisters, my wonderful husband Rakesh, my daughter Heidi and my almost 16 year old grandson. Their love showers love upon me. My love showers love upon them and the world.
---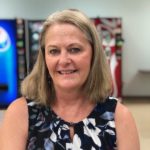 Hello. Lynne Nilson here. Who I am for people on the planet is Calm, Connection and Inspiration!!!! Right now what that looks like is doing healing work on myself to get unstuck generational energies that are keeping me from my true potential to be Calm, Connection and Inspiration for others. In addition to participating in the Applying Shamanism course, I have been participating in some yoga workshops specifically regarding the chakras – and learning techniques for moving energies (negative and positive). It has been amazing. I live in Salt Lake City Utah and have two amazing adult daughters – Hanna and Hailey and am dating a wonderful man named Mark.
---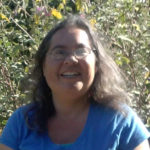 Jasmine Gold is a manifestor and a community builder. She has spent her life awakening to Spirit in an on-going dance of discovery. Her most profound shifts have been through the Toltec path and a three-year intensive Dreaming program with don Miguel Ruiz. Jasmine is the owner and director of Songbird Community Healing Center and Stones Throw gift store, as well as a Toltec Mentor and Reiki Master. She is the mother of a 22 year old transgender daughter. She is gaining clarity on whether to remain in an almost 6-year relationship.
Jasmine discovered the teachings of don Miguel Ruiz in 2001, shortly after moving to Sonoma County. She started the Hands of Gold Healing Clinic in her living room in 2005 and moved it to Songbird when Songbird opened in 2010. Hands of Gold provides a fun and casual community for people to explore and receive different types of healing. Songbird is an expansion of the Hands of Gold. In 2014 Jasmine opened an offshoot business, Stones Throw, which sells local gifts, art and crystals. After focusing on Songbird and Stones Throw for the last 9 years, Jasmine has returned to teaching in 2019. Her passion is creating supportive communities for people to find the wellness options they need to grow and thrive.
---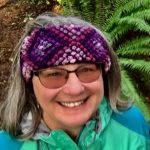 Barbara Novak: Connected to the natural flow of life and listening through her presence to innate wisdom, Barbara, compassionately and insightfully brings healing, integration, transformation and renewal to the present moment; providing each person she connects with a freer, more powerful and clear forward momentum in their current aspirations and endeavors. She brings this inherent gift, along with her professional experiences in the hospitality industry, energetic bodywork, life coaching and spiritual counselng, to nourishingly connect with each individual and group with whom she works.
One of my I am statements:
I am an inspirational loving presence where healing and transformation take place; where unique authenic expression and intentional living is fostered, and where people recognize their personal authority, realize their creative potential and experience fulfillment in living.
---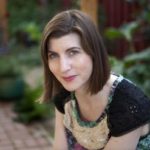 Hola! My name is Scarlet and I live in a small town outside of Guadalajara, Mexico. I enjoy practicing Reiki and shamanism, as well as helping others through tarot readings. Aside from being a freelance writer and "chief taster" for the tequila business my husband and I run, I'm focusing on the environment in my spiritual and practical work.
---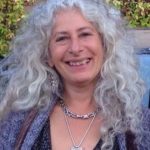 I was born in London, England. My first language was British English. I still love Queen Elizabeth! Both my parents were in the Air Force; my dad to get away from his Mexican American family and poverty, my Jewish mother to make money to go to college, which she never did. We moved back and forth from/to England and California, until my last two years of high school which were in upstate New York. I have lived in many states, but came back to California just after the Loma Prieta earthquake, and have stayed.
Currently living in Petaluma, CA. I love this small city and Sonoma County in general!
I have had many careers and am embarking on a new journey as a healer using the Black Light energy from Teotihuacan. Please visit my website: www.donna-agoitia.com
Currently working as a Personal Assistant, House Cleaner, and Elder Caretaker
---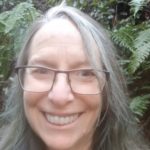 Joanne Witt: After years of working in IT, most recently engaging in writing, training, social media and event management, I decided to keep moving west. Growing up in the New York City metropolitan area, after mainly four decades there, I moved to Houston. After a couple of decades living and working in the fourth largest city in the states I felt drawn to Sonoma County in California.
I have actively traveled throughout the states and the world. Travel nourshes me but I am a homebody as well. In this iteration of me, I am enjoying my proximity to the wild nature of Somona County.
Entering my next phase of reinvention into a more authentic version of me started nearly a couple years ago when I moved to Santa Rosa.
As I move forward into the finial phase of healing from an ice skating accident I am looking to reengage in the working world and intensify my spiritual practices. A marriage of the two is not out of the question.
---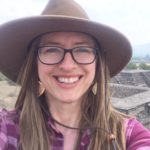 My name is Jen Freeman and I've been a lifelong seeker of the Black Light. I could feel the planets move, land speak, and read people's energy for as long as I could remember. The first time I heard the word "Shaman" in college, I knew that I was one of those, whatever they were :). I've also spent 17 years training in Qi Gong and have worked in many fields, including land development and finance. I currently work with people coaching and consulting. I help them people recognize their true gifts, mitigate their weaknesses, and bring forward their callings into the world as products and services. I love helping people recognize who they are and become passionate about sharing their gifts and igniting their callings! To use Francis's language, I help them drop their conditioning, leaving the barnyard and jumping the fence! Woo hoo!
I've got a few online classes coming up at the end of February, I'd love to have you join me. One is called Everyday Astrology, which is a beginner's overview of astrology. The other is with fellow Shaman classmate Ann Clancy, PhD, called Igniting Substantial Change. We explore strategies for change based in the latest neuroscience, including mind/body awareness integration principles based in Qi Gong. To check out more about the courses or connect with me, visit www.jenniferlfreeman.com. I'd love to have you join us!
---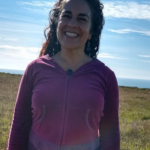 Jasmine Shanti David: Holistic researcher, wellness explorer, self-experimenter and synthesizer. Bringing together the "greatest hits" of personal transformation in one place. I gravitate toward what is simple, effective, and accessible to many, and share what I have discovered with joy and humor.
Currently co-creating an online pendulum dowsing course to help people connect more deeply with clear guidance. I will also be creating a site with various resources for further exploration and deepening. I serve on the board of a healing arts nonprofit organization whose mission is to facilitate whole person care by integrating Traditional Healing modalities seamlessly into the Western allopathic model.
Certified in Aromatherapy, Feng Shui, Reiki, and more. Currently offering Reiki. I live in Northern California where we are blessed with abundant natural beauty. My interests include being in nature, eating yummy food, enjoying music, singing, dancing, comedy, and traveling to beautiful natural and sacred sites. jasminesdavid@gmail.com
---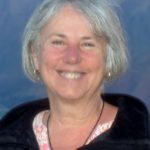 Elaine Silver: I am a facilitator of bringing ideas into fruition. Those ideas can be books, projects or even a change of habit or circumstances. We dive together in the creative pool and we see what mischief rises to the surface.
elaine-silver.com/
---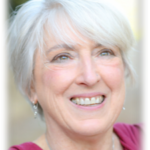 Vanita Lott is a Certified Nurse-Midwife, RN, BSN. Nurse-Midwives have the same level of education as Nurse Practitioners but they also "deliver babies." Vanita was "called" to be a midwife at the age of 16 while reading a popular magazine article about Nurse-Midwives in the Air Force. On entering William Paterson College in N.J. in 1975, she was "with child." Vanita earned a Bachelor's of Science in Nursing in 1981, while pregnant with her second child.
Vanita did her midwifery internship at Sutter Davis Hospital's (SDH) is an innovative model for integrated maternity care. Their practice consistently has the lowest cesarean rate in the Sutter system of Northern California. With the guidance of a preceptor, she delivered the first baby ever born in water at SDH.
In 1997, Vanita graduated from Kentucky's Frontier School of Midwifery. The midwifery program at Frontier School is well respected among public health professionals, as it was the first Nurse-Midwife service in the U.S. Founded in 1925, Nurse-Midwives dramatically lowered the maternal and infant mortality rates in Appalachia and improved the general health of families in the area. In the 1920s, no roads existed to reach remote mountain cabins in Appalachia. If a hospital transport was needed in Appalachia in the 1920s, the midwives accompanied the woman by boat to the hospital in Lexington. Vanita loves the logo for her school: a Nurse-Midwife galloping on her horse carrying full saddlebags to laboring women's homes! Appalachian children weren't told about storks, but that the midwives brought the baby in her saddlebags. This is so cute, although I prefer being more straightforward with children.
Vanita launched her beautiful and informative website, Awakening Birth Now in 2018. She has a passion to educate women about the dangers with the over-medicalization of birth in the US and to promote wholistic and safer birth practices. She loves speaking and doing media interviews on this topic. Please see awakeningbirthnow.com to review this transformative website. Please refer people who plan to have babies, are pregnant, grandparents etc. to this website.
---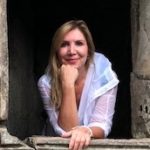 Deanne Roy: Humbly I greet all of you in this inspiring community Francis has created. I'm a French Canadian nurse running my own medical clinic with the mission statement "people who feel good about themselves are kinder to others " starting with self love that has a ripple effect to all sentient beings. Raised in a family of 9 my mother was a nun before she met my father and I remain on my knees praying as we did daily growing up however now with the awareness of connection and oneness with all and deep longing to nurture my soul. I trust I'm in divine order:)
---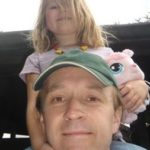 Hey I'm Randy…I have many roles and dimensions I move through. I'm a father and soul involved in doing my best to be of some service. I jumped the fence years ago at the urging of a friendly Shaman visiting Vashon Island Washington.
I write wild poetry, perform improv and help brothers and sisters work through issues of addiction, while mainly helping others recover their soul, as I wrestle and dance playfully with my own.
Being involved with folks such as yourselves is an opportunity, an honor and a pleasure.
That's all I got and look forward with my friend eternity peering over my left shoulder…to traveling with you all up and down the red road, far and wide.
---
Christian Schirm: Born and raised in Southern California. Spent my adult years in New York just outside of New York City. Moved to Northern California four years ago. Lived and worked in a multi generational community centered around the care of older people based on a European esoteric stream. Since moving to Northern California I have been looking to know the esoteric stream living in the land here, to reconnect with my past in growing up on the west coast. Looking forward to learning another way to live and articulate the concepts expressed by both streams.
---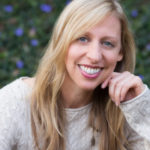 I'm Allison Broennimann and I am living in Marin county. I have a private practice focusing on neuropsychology and depth psychotherapy. The gifts I'm cultivating through my work in shamanism are still transforming, but leaning towards social artistry, writing, and howling and stepping into my wolf self.
---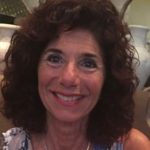 OK So Shelley Tatelbaum is my human name. I am a Certified Grief Therapist and Founder and Director of The Center for Grief, Loss and Life Transition. I have been in service to grieving people for over 30 years. I also am a Mindfulness Based Stress Reduction Facilitator, and a Certified Four Agreements teacher. I have studied with Don Miguel Ruiz for over 15 years. It is my heart's desire to keep evolving and expanding into whatever or wherever my soul;l's journey takes me is in this lifetime. I know that I am unknowable. I am open to the unknown and to living the love and heaven in this world. I am grateful for this journey with Francis and all of you as well as excited! I am married for 42 years to an amazing man and have two daughters and 2 grandchildren with another life coming in to this world in June. I am open also to anyone who would like to explore what I do and also assist me on this beautiful journey.
---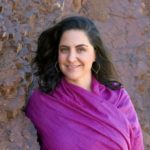 Laura Doctor: Writer & professional therapeutic organization
Energy needs to move in order for things to expand and flow and I'm a mover of energy. Whether that is the releasing of physical things, emotional energy or old outdated ideas and beliefs. My gift manifests in supporting others in the expansion of their heart and gifts to the world. For a free 30 minute session go to: Lauradoctor.com
---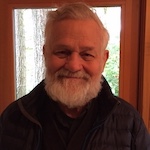 Frank Nelson: Frank lives in the Olympia Washington area where he offers Jin Shin Jyutsu to his community. He is a clear and direct communicator who brings humor and a light touch to his work. Frank has traveled with Francis to Teotihuacan, and has been a part of the Applying Shamanism community for many years. Asked to describe his healing modality, Frank says:
Jin Shin Jyutsu is an ancient oriental Art of harmonizing life energy within the body. Said to predate Buddha and Moses, it was rediscovered in the early 1900's by Master Jiro Murai, who, after recovery from a "terminal" illness, devoted himself to the revival of the Art for future generations. Jiro believed that the capacity to use this Art is born in all of us, like our hands, the tools with which it is applied.
Literally defined, Jin Shin Jyutsu is the Art of the Creator expressed through knowing and compassionate man.
---